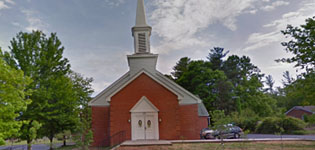 Worship With Us!
*January 2022 Update*
Hello Bethesda Congregation!
I hope you are well and healthy. In light of the increase of Covid cases, we have decided to gather virtually through the last Sunday in January (the 29th). We will meet via zoom, so we are all able to participate and connect with each other. 
Worship will be at 10:30 on Sundays in January via Zoom. Please see the weekly e-note for the bulletin and questions for reflection and conversation. Here is the zoom link for worship:  https://us02web.zoom.us/j/81544301828?pwd=R3ZEQkVLWndBTlZ2SjUzWFdjNkM5UT09
The Tuesday morning prayer will meet virtually at 9:30 on Tuesdays in January. Here is the zoom link for Tuesday morning prayer:
 https://us02web.zoom.us/j/83670169682?pwd=UmNqMEFLeUd2V0FFQ2ZiSFFNWVVCQT09
The Bethesda Lead Team will meet at 6:30 on Tuesday, January 11. Here is the zoom link for the BLT meeting:
 https://us02web.zoom.us/j/84513801647?pwd=N1pBU1JJcm96aXVlUFRPWkVacGhoQT09
We plan on beginning a new book study and our Monday-Friday morning prayer group the first week of February. 
Thank you for your patience and grace as we all navigate these difficult choices about how we can connect in a safe way. Please let me know if you need anything and how myself and our church can support you. We are not alone. We are in this together. 
Grace and peace,
Rev. Amy Leachman
e-mail: revamyleachman@gmail.com
cell: (828) 772-0035 
Meet the staff and clergy, read about our history, and find out about ministries and other activities.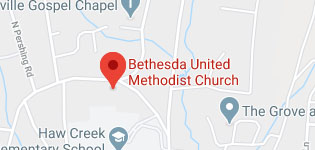 Bethesda United Methodist Church is located at 315 Old Haw Crk Rd Asheville, NC 28805-1401. 
Come join us for worship on Sunday mornings @ 10:30 or come by to take a look at our space. You are always welcome to email/call to meet for coffee or just to chat. Please let us know how we can make you feel at home and a part of the life and ministry of Bethesda.
Hello there – we are grateful that you are taking time to explore our website. We are a community living into a faith adventure with God! We have much to talk about and many stories to share as a missional group who enjoys worship, bible study and spending time with each other.